CREATE YOUR BEAUTIFUL WEBSITE
Make stunning websites, online stores, blogs, landing pages and portfolios in minutes. The easiest website builder.
Start your free trial. No credit card required.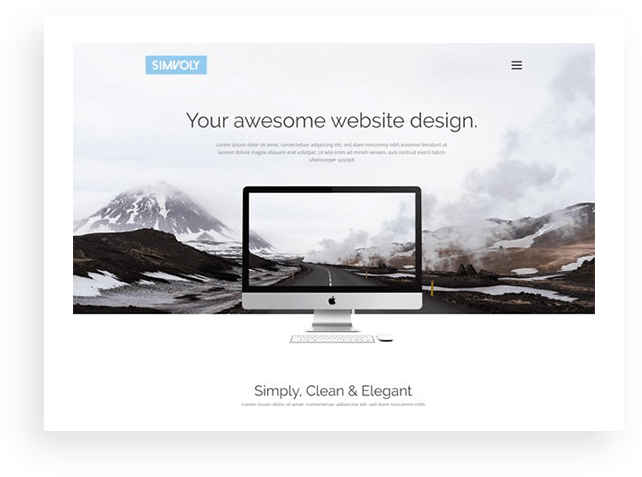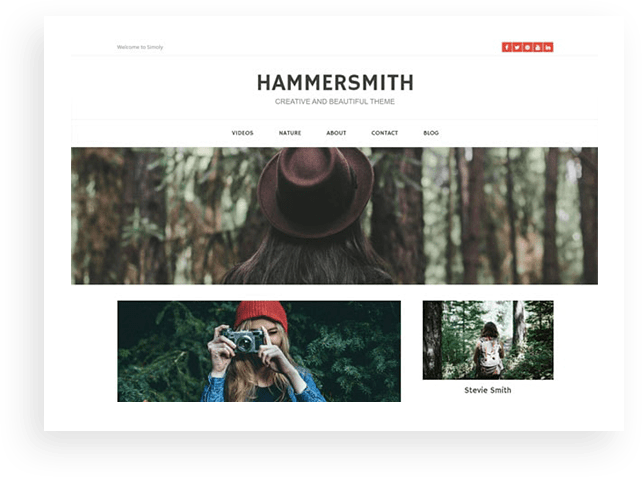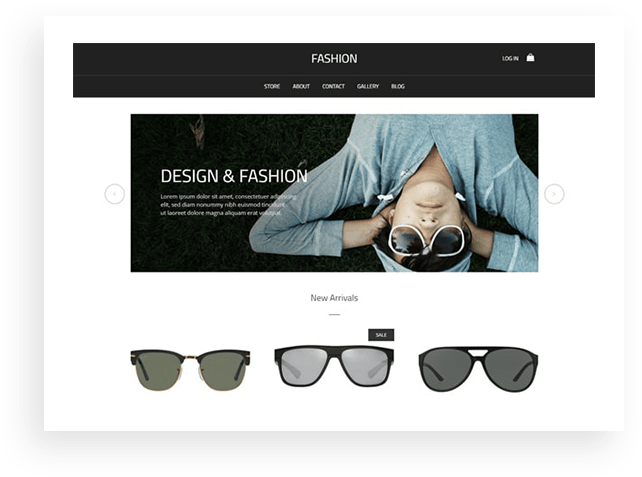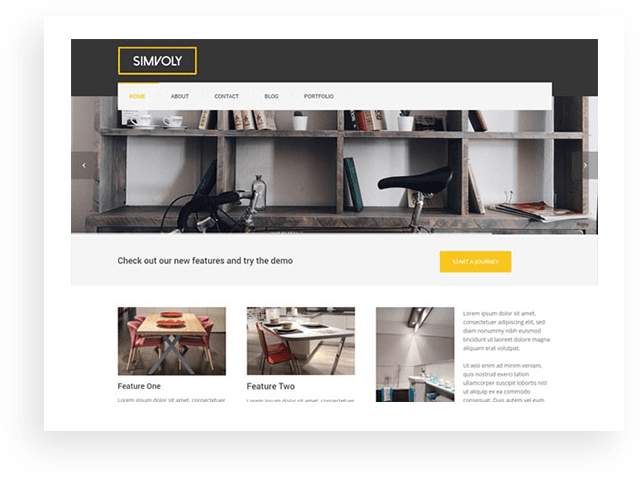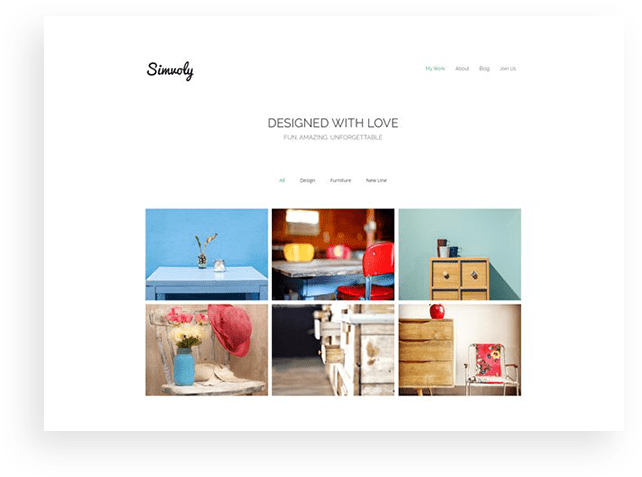 ALL-IN-ONE PLATFORM.
EVERYTHING YOU NEED.
Simvoly is the place to control your ideas and brand online. Our drag & drop website builder will let you do things you never could.
Our blocks will help you shine and create amazing websites. Drag & drop everything, arrange your content and be the designer you always wanted to be.
DRAG & DROP WEBSITE BUILDER
Simvoly has the most advanced website builder. We offer you the easiest way to create beautiful websites, blogs and online stores. With just a few clicks you can add texts, images, galleries, videos and more. With a simple drag & drop, rearranging your website has never been easier.
You can become a web designer without any coding skills! Follow our amazing guides to create beautiful websites in no time.
YOU ARE IN A GREAT COMPANY
"Simvoly definitely tops the list. Its drag-and-drop-styled feature makes the site very simple to use and navigate. Easily one of the best website builders I've used; simple and elegant. The best part about Simvoly is their support service - fast, efficient, and helpful! I would definitely 100% recommend!"

Aisha Ayesha
Singer / Songwriter
"A complete novice when it comes to website building, I came across Simvoly nearly a year ago. I was immediately struck by the professionalism and hands on approach of the team. The Simvoly platform has allowed me to not only create my first website but my first online store. Having recently taken out a yearly subscription I look forward to a happy and successful partnership with my friends from Simvoly."

James Carr

Oxford, England

RESPONSIVE DESIGN.
MOBILE FRIENDLY WEBSITES.
All websites built with Simvoly are responsive and automatically fit to all devices. Your website, blog or store will look beautiful on desktops, tablets and phones. Impress your visitors with mobile version and great design.

NEED SOMEONE TO BUILD YOUR WEBSITE?

WE CAN
Our professional designers can build your website so you don't have to lift a finger. It's that easy, just give us a summary of what you want us to create and we will do it for a small fee.

CREATE A POWERFUL ONLINE STORE IN MINUTES
Simvoly has everything you need to start your business online. It doesn't matter if you're just starting, or an already established brand, we will help you grow. Fully customize your store and attract new customers.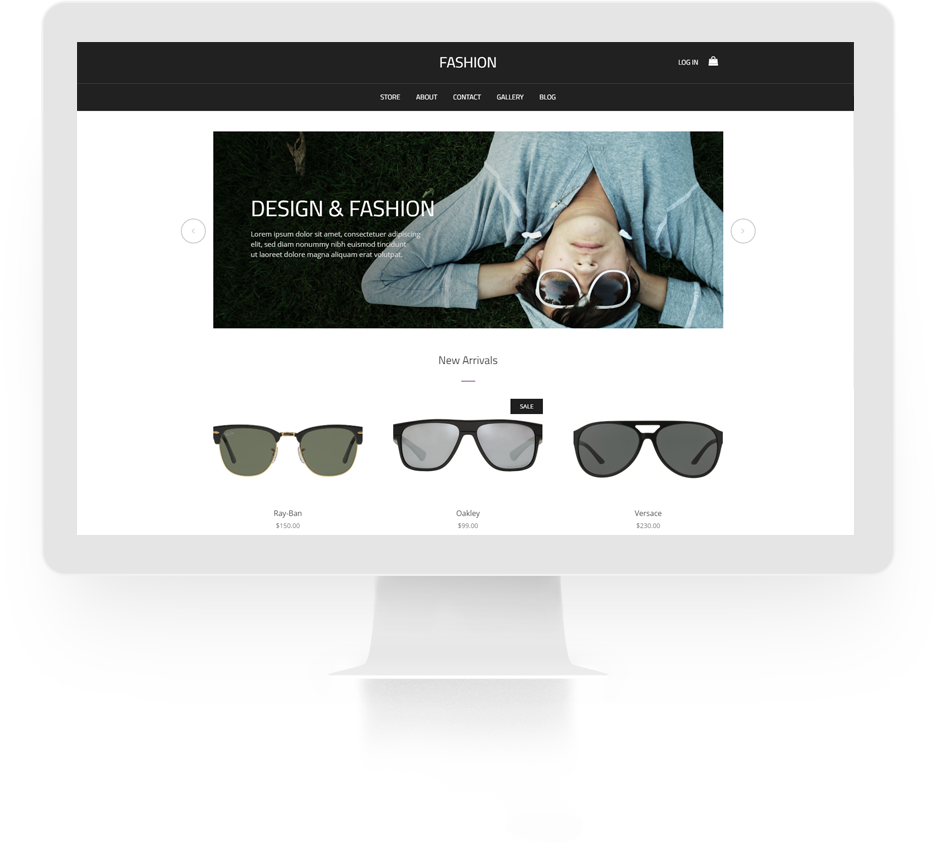 Our most important goals are simplicity and security. That's why all Simvoly and third party domains connected to a website are automatically secured with a SSL certificate for free. Your store is now encrypted and safe. In addition, with Simvoly you can receive payments with all major credit cards and PayPal.
In Simvoly we don't believe in charging you for what you sell in your online store. Everything you make is for you. All our plans are with 0% transaction fee on our end. Start your business and don't worry about sharing your profits.
We know it's hard to get your cause to as many as possible.
Simvoly tries to help NGOs by giving free websites and special discounts on all our services. For every 10 subscribers we will grant a free website to an NGO.
WE ARE MORE THAN JUST A WEBSITE BUILDER
We want you to succeed, to turn your ideas into a reality. Simvoly is a place not only to build a website, it's a platform to share your content, to be easily found in search engines, to sell your products in minutes. You get a free, lightning fast hosting, domain, secure browsing and a partner in our face.
FAST & PERSONAL HELP WITH OUR LIVE CHAT CUSTOMER SUPPORT
Simvoly offers Live Chat, an option that almost no website builder on the market offers. Our customer support team gives a special care to every chat they get. Don't hesitate to ask us anything.
TRY IT FOR FREE WITH A 14-DAY TRIAL. NO CREDIT CARDS.
Our customer service would be delighted to help you with anything you need.