Create Your Beautiful Website
Make stunning websites, online stores, blogs and more. Free trial.

Amaze your visitors with stunning website design. Whether it is a business website, portfolio or an online store, when it comes to design, we are the best.
Drag & Drop Website Builder
Simvoly has the most advanced website builder out there. This is the easiest way to create beautiful websites and online stores. With just a few clicks you can add text, images, galleries, videos and more. With simple drag & drop rearranging of your website has never been easier.
Need someone to build your website? -

We Can
Our professional designers can build your website and you don't have to lift a finger. It's that easy, just give us a summary of what you want us to create and we will do it for a small fee.

Our design team crafted tons of beautiful block sections for any purpose. You can arrange, change and style the way your want in your website. Make your website stand out and look professional in any way. We have all the tools to make you feel like a designer.
We engineered the builder in a way to be super easy for you to create your layouts. Everything is structured in columns that you can resize and structure your content. Simvoly is so simple yet so powerful.
Create a Powerful

Online Store in Minutes
Simvoly has everything you need to start your business online. Doesn't matter if you're just starting or a big brand, we will help you grow. Fully customize your store and attract tons of new customers.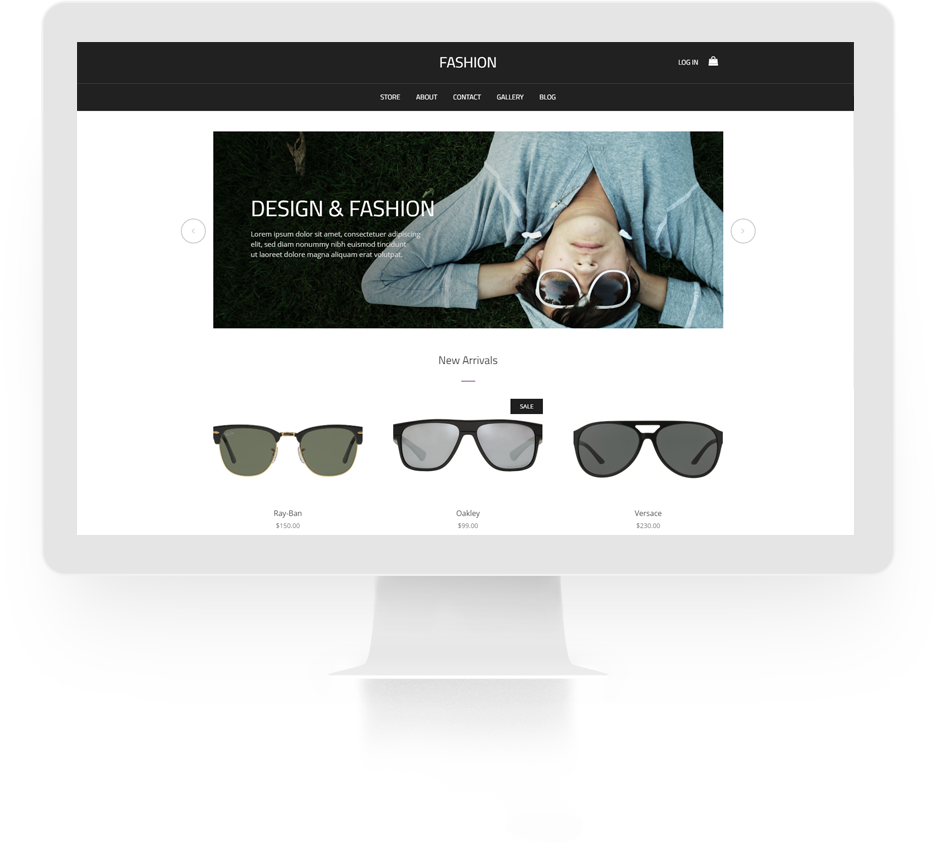 Our most important goals are simplicity and security. That's why all Simvoly and third party domains connected to a website are automatically secured with a SSL certificate for free. Your store are now encrypted and totally safe. In addition, with Simvoly you can receive payments with all major credit cards and PayPal.
In Simvoly we don't believe in charging you for what you sell in your online store. Everything you make is all for you. All our plans are with 0% transaction fee on our end. Start your business and don't worry about sharing your profits.
Take Control Over Everything
Categorize your products in categories, create product variations, style your product view with just a few clicks. Simvoly also gives you the option to create discounts, allow member registrations, track inventories and orders. You can control it all from your mobile devices wherever you are.
We Are More Than Just A Builder
We want you to succeed, to turn your ideas into a reality. Simvoly is a place not only to build a website, it's a platform to share your content, to be easily found in search engines, to sell your products in minutes.You get free, lightning fast hosting, domain, secure browsing and a partner in our face.
Fast & Personal help with

our

Live Chat Customer Support
Simvoly offers Live Chat, an option that almost no website builder on the market offers. Our customer support team gives a special care to every chat they get. Don't hesitate to ask us anything.
Try it for free with a 14-day trial. No credit cards.
Our customer service would be delighted to help you with anything you need.